Antibiotic Stewardship Program Helps Ensure Appropriate Usage
Proper treatment of upper respiratory infections (URIs) improves quality of care and combats antibiotic resistance. Yet, according to the Centers for Disease Control (CDC), at least 30% of outpatient-prescribed antibiotics are unnecessary, sometimes leading to ER visits for adverse drug events in patients of all ages.
To manage the dual challenges of prescribing antibiotics appropriately and preventing unnecessary usage, VHAN launched a new Antibiotic Stewardship Program. The first phase focuses on URIs—a common reason for patient visits. Because antibiotic resistance is a critical population health issue, several VHAN value-based contracts have included appropriate antibiotic prescribing for URIs as a quality measure.
VHAN's Antibiotic Stewardship Program aims to: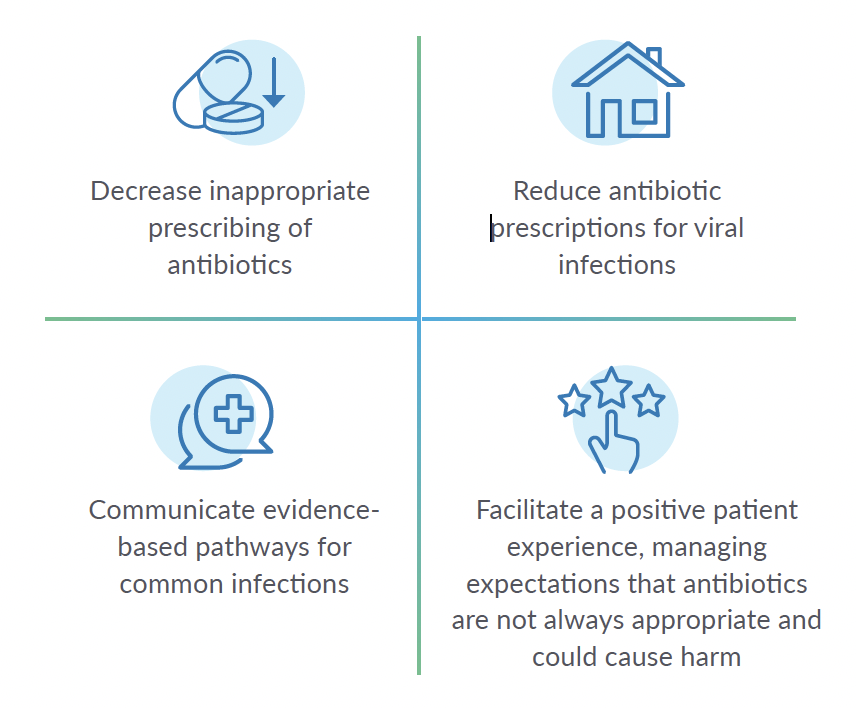 As part of the program, our clinical team has developed pocket cards for VHAN members to help reduce unnecessary antibiotic prescriptions for URIs for both pediatric and adult populations, while keeping patient needs at the forefront. The cards include:
A clinical algorithm for prescribing guidance
Communication tips for prescribers to support appropriate use along with alternative treatment options
Diagnostic coding tips
Helping Patients Be Antibiotic-Aware
Patient and family engagement is equally important, particularly when it comes to URIs. Because some patients are disappointed to hear they won't be prescribed an antibiotic for their condition, VHAN's pocket cards include helpful patient messaging. Patient education tools also include a printable poster and social media graphics.
To kick off the program, VHAN conducted a virtual learning exchange to help members emphasize antibiotic stewardship, share best practices with network peers and provide tips on how to leverage VHAN's new resources.
Network members can learn more at VHANHub.com/antibiotics.
Looking for more stories of network impact? Visit vhan.com/impact
---
VHAN Hub is available exclusively to network members. You must be a VHAN member and register for the Hub to gain access.
Interested in becoming a VHAN Member and joining a collaborative group of physicians, nurses and allied professionals who are transforming health care? Get started on the contact page.