VHAN's 10th Anniversary
A Decade of Driving Transformation
Join us as VHAN celebrates 10 years—a milestone made possible by incredible members like you whose dedication to high-quality, cost-effective care has driven change throughout the region.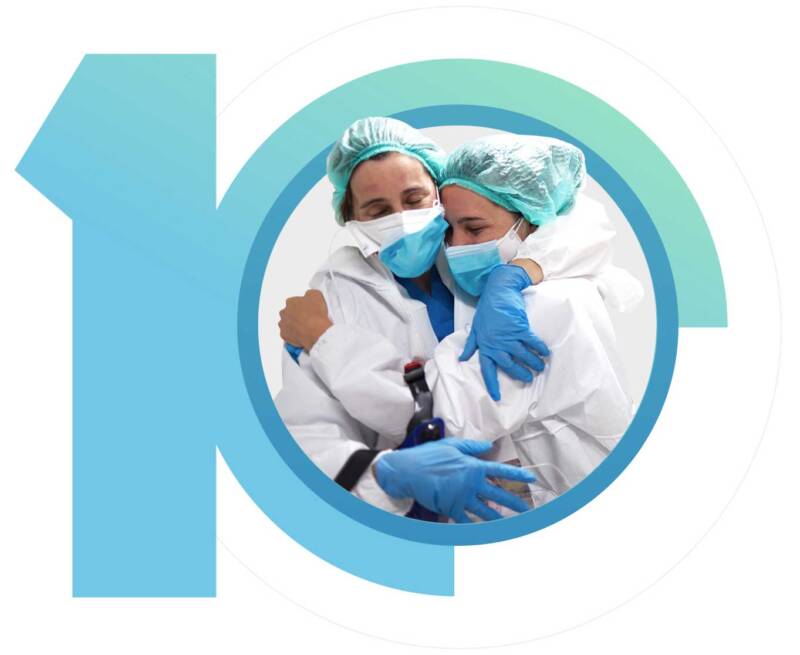 Marking Our Achievements
VHAN's 10th anniversary year is an opportune moment to celebrate our network's noteworthy accomplishments and salute all of our members for maneuvering through roadblocks—all for the sake of better health for the communities we call home.
Click the circles to learn more about VHAN's member-driven achievements and transformational initiatives.
"When the pandemic first hit in March 2020, West Tennessee Healthcare (WTH) needed to launch a telehealth program quickly. The VHAN team was extremely helpful in giving us a foundation and telling us what had been done around the network. That's why it was so important to us to have that peer-to-peer sharing and collaboration opportunities. What lessons did our fellow members learn up front that we could benefit from, too?"

Dr. Claude Pirtle


Vice President, Chief Medical Information Officer and Assistant Chief Medical Officer at West Tennessee Healthcare
"I'm amazed at how VHAN gives you their ear; they really want to hear from me and are willing to listen to our region's unique needs. VHAN is the first time we've ever had a network besides our own friends in town and been able to benefit from their expertise for free. The network allows us to all come together and be our best, and individual practices and providers can maintain their independence with new resources we didn't have access to before."

Dr. Ernie Buchanan


Family Practice Physician and VHAN Regional Medical Director, Upper Cumberland Family Physicians
"I extend the phrase, 'no man is an island' to 'no organization is an island.' There's so much competition out there from organizations that move a lot faster than health care systems generally do that our practices and health systems really need VHAN's interaction, communication, collaboration and sharing. The learning available through VHAN is incredible—it's a brain trust that you can tap into. Honestly, I think the only way we can compete is to lean on each other."

Shari Rajoo, MD


Vice President and Chief Medical Officer for Population Health Service at Ballad Health
Saluting Our Members
The combined efforts of VHAN members and staff over our 10-year history have consistently produced market-leading results. The successes we have achieved as a network are simply not possible without a broad and diverse membership committed to transforming the health of the communities we call home.