Mental Health Support for Pregnant and Postpartum Women
Though it's perfectly normal to occasionally feel a little worried, anxious or even blue during pregnancy, you shouldn't feel that way all the time. Up to 20% of pregnant women experience some degree of anxiety or depression, and research shows that a mother's mental health can affect her baby while she is pregnant.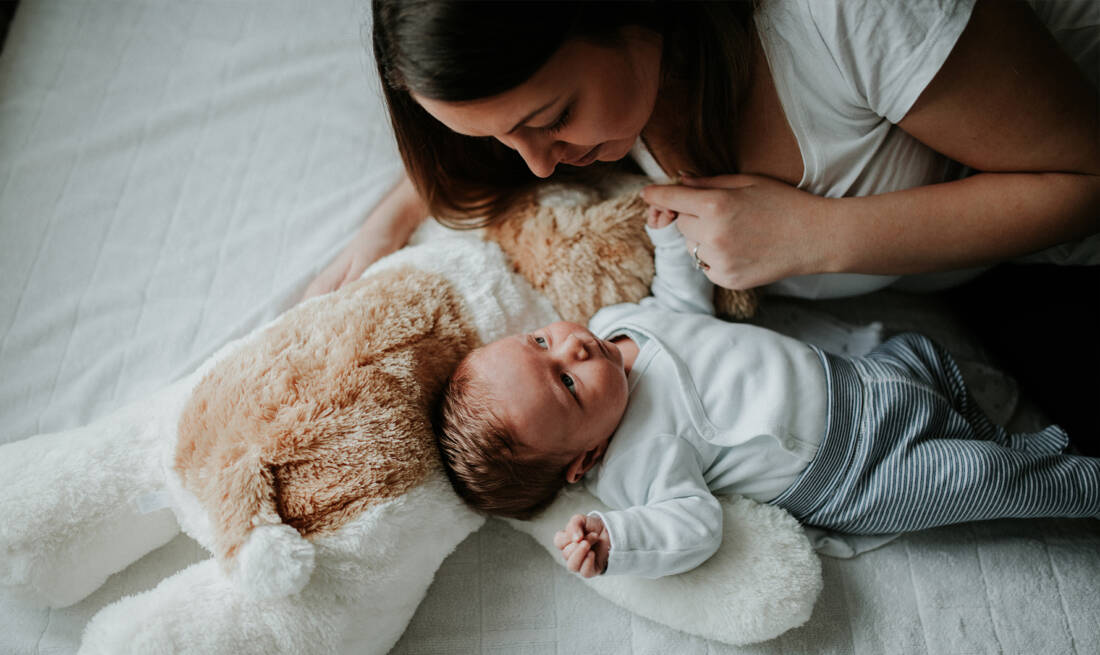 More Information

"Mental Health Support for Pregnant and Postpartum Women" explores ways women can recognize and cope with depression, anxiety and other behavioral health issues related to pregnancy.

The webinar, recorded live on Sept. 28, 2022, featured expert insights on:

Coping with depression and anxiety during and after pregnancy
Managing previously diagnosed behavioral health conditions while pregnant
How your family and friends can help support your behavioral health and recognize the signs and symptoms of potential issues, such as mood and anxiety disorders immediately before and after birth
Treatment, support and recovery for maternal addiction issues
About the Experts

Laura Crosby, LPC/MHSP, is a therapist with the Nashville Collaborative Counseling Center. She has pioneered specialized treatment for pregnancy, prenatal and postpartum issues. Laura began work as a drug prevention specialist in middle and high schools. Crosby has also worked in different community settings, including psychiatric hospitals, PHP and IOP programs, and she ran a private practice in Houston before moving to Nashville in 2020. She has training in trauma-informed interventions, mindfulness, self-compassion, and acceptance and commitment therapy.

Jessica Young, MD, is an obstetrician-gynecologist and addiction medicine specialist. She is an Associate Professor at Vanderbilt University Medical Center in the Department of Obstetrics and Gynecology. Dr. Young pioneered the Vanderbilt Maternal Addiction Recovery Program, which integrates substance use disorder treatment with prenatal, postpartum and primary care. She is the state physician lead for the Tennessee Initiative for Perinatal Quality Care Opioid Use Disorder in Pregnancy Project, and she is also the Medical Director for Vanderbilt's Firefly Program, a free resource which combines prenatal and postpartum care with treatment for opioid use disorder.

JaNina Wright  is a doula and member of Doulas for Everyone, which provides doula support and childbirth education to low-income and at-risk families at an affordable rate. Wright is also a member of the Tennessee Chapter of Postpartum Support International, which promotes awareness, education, prevention and treatment of perinatal mental health issues affecting mothers, their families and support systems.
Better Conversations. Better Health.
Don't Miss a Well Moment
The Vanderbilt Health Affiliated Network (VHAN) welcomes you to Well Moment, a dedicated space where patients and families can learn from and talk directly to health experts about important and pressing health and wellness issues. From webinars and podcasts to infographics and guides, VHAN provides the most up-to-date resources on a variety of health topics. Let's start talking.
Don't Miss the Next Well Moment
Sign up for email updates to learn about upcoming events.